Blocked Drains BN1 Brighton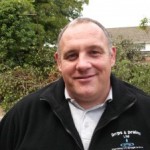 Blocked drains Brighton cleared for a fixed price  Chris 0791 7852384.
We have been clearing blocked drains in Brighton for well over 20 years and simply give you a fixed price over the phone before we even arrive.
Why pay a drainage company an hourly/half hourly charge and not know what the final total you will be charged ?
We also carry out preventative drain cleaning maintenance /drain CCTV inspections/patch liner repairs/new drainage installation/dig up drain repairs and renewals and a lot more.
Unblocking Drains In An Emergency In Brighton BN1
If you require an your blocked drains in Brighton BN1 to be unblocked in an emergency we are here to help and provide that service, we can carry out drain clearing fast and professionally.
Problems we come across in Brighton Bn1
Bad smells in kitchen/bathroom/toilet/conservatory/utillity room.
Blocked drains or broken pipes.
Tree root ingress.
Fat build up in drain or solidifying washing machine detergents.
Vehicle damage to manhole covers / wrong manhole cover installed in first place.
Out of line joints in underground drainage pipes.
Cracked Drainage.
Experience counts when clearing blocked sewer drains in Brighton.
Between us we have a combined experience of over 60 years in the drainage industry and are both plumbers as well,and are assisted with the right tools for the job including high pressure water jetting unit mounted in our van and electric sani snake which is a long cable that is attached to a drill for long waste pipe runs under floors and various other tools.
Blocked drains Brighton for a Fixed Price and drain cleaning and clearance
Fixed price quote given to you over the phone and you will speak directly to one of us,so you know that you are talking to a drainage engineer directly that understands drainage system and have unblocked drains in Brighton BN 1.
Thank you for reading our details
Best Regards.
Chris   0791 7852384.
http://www.blockeddrainsbrighton.co.uk
Blocked Drains BN1 Brighton.