Blocked Sewer BN1 Drains 0791 7852384 Brighton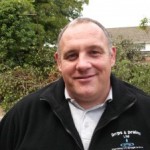 Blocked Sewer Drain
0791 7852384
Brighton & Blocked Drain 24hr Service
We offer a fixed price to clear your blocked sewer by Chris 0791 7852384
.
When you speak to Chris or Robert on the phone we will ask a couple of question about your blocked sewer drain and we will be able to give you a set price over the phone using our combined experience of over 60 years of unblocking drains in Brighton.
Why pick us to clear your blocked toilet or drain in Brighton BN1 ?
We have the experience we have the correct tools for the job and we are nice chaps and a small two man drainage company not a national and we take pride in the service we provide to our customers.
Blocked Sewer Drains Brighton BN1 East Sussex
0791 7852384
Chris.
Blocked Sewer Drain Brighton Bn1
Emergency drain clearing unblocking,blocked drains Brighton 24 hour 247
We offer an emergency service as we do carry out various contracts work so one of us if not two are always available to give our customers a first class service and we do also provide this service to non contract customers.
We do all blocked drains In Brighton ourselves
We do all the work ourselves and do not farm it out too other drainage company's or individuals as we believe its hard to replicate the experience and attitude that we both have at clearing drains.
What cause most blocked drains and sewers in Brighton Bn1 ?
Here is a short list of most of our day to day blockage  causes.
Tampax especially the ones with the string on cause the worst blockages due to them flushing through most of the drainage system then getting stuck or should I say floating in the interceptor trap just before your drain enters the main sewer,and due to the ubend in the interceptor trap they float and expand then when another Tampax comes along the strings intertwine and this goes on until a large cotton wool ball grows and eventually block the drain which even high pressure water jetting equipment struggle with them.
Baby wipes/make up wipes/toilet sanitary wipes they say they are flush able but can blocked drains when they catch on any imperfection in your drain and they stay snagged as they don't rip apart like toilet paper does.
Fat and washing machine detergents over years solidify in the drain this in general is really just years and years of build up but please be careful on the amount you do put down.
Those are the top 3 in my opinion of all the years I've been clearing blocked sewer drains in Brighton.
Here is our numbers again for a  fixed price Blocked sewer drain Brighton to be cleared.
Chris 0791 7852384
.
Thank you for reading this page.
Blocked Sewer Drains BN1 0791 7852384 Brighton